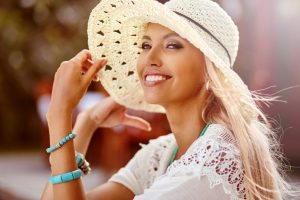 Dermal fillers are a great, non-invasive solution for common signs of aging such as lines, wrinkles, creases and sunken facial areas. When injected by a qualified and experienced provider, dermal fillers can recreate a soft and youthful appearance painlessly and quickly.
Cobblestone Park Family Dental is pleased to offer dermal fillers for patients who wish to turn back the clock on their facial appearance. Our team is clinically trained and experienced in the use of many dermal fillers to help patients look as young as they feel.
How Do Dermal Fillers Work?
Over time, the body produces less collagen, elastin and hyaluronic acid, three key naturally occurring substances in the body that contribute to the skin's elastic and firm appearance. This is all part of the natural aging process, but it often leaves undesirable marks on the facial appearance: sunken facial areas and the formation of wrinkles, creases and lines.
Dermal fillers are designed to restore facial volume that has been lost over time. By filling in areas that have become hollowed out, dermal fillers can restore a proportionate and cherub-looking roundness to the face. Dermal fillers are also commonly used to fill in wrinkles and lines, creating a smoother facial appearance.
There are many types of dermal fillers, varying in key ingredients and consistency. The most popular include hyaluronic acid fillers and polylactic acid fillers. Depending on the specific product, results with dermal fillers can last up to two years. We can discuss the benefits and limitations of each dermal filler with you in detail during a personal consultation.
What Can Dermal Fillers Address?
Depending on the specific product, dermal filler treatment can address the following:
Crow's feet
Nasolabial folds
Forehead creases and lines
Moderate to severe lines and creases on the face and neck
Hollowed-looking eyes and cheeks
Naturally thin or aged lips
Dermal Filler Treatment Details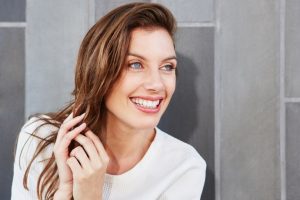 Treatment with dermal fillers can be completed safely and quickly in our office. Depending on the size of the treatment area, your treatment can take as little as 30 minutes. To begin, we will apply a topical anesthetic on the treatment area to ensure that you do not feel any pain. Next, we will inject small amounts of the dermal filler product into the facial areas that are being targeted. Once we are finished, you are free to return to work or resume your other normal activities. There is no downtime with dermal fillers but you may experience some minor soreness and redness in the treatment area. This is normal and should dissipate within a few days after treatment.
Depending on the specific product, results may become visible immediately after treatment or gradually over time. Because results are temporary, we recommend scheduling repeat sessions to prolong your results. We can recommend a treatment schedule for you upon evaluating your facial appearance and discussing your aesthetic needs and goals with you.
To find out if dermal fillers can help you turn back the clock and restore a younger-looking appearance, schedule a consultation with Cobblestone Park Family Dental. Contact us by calling (405) 603-8520 today.